I'm sorting through nearly half a century of photos, newspaper clips and film getting ready for an orgy of digitizing. I just came across pictures that I took in in Southern Ohio in 1968. What struck me is how ubiquitous bicycles were.
A neighborhood fortune teller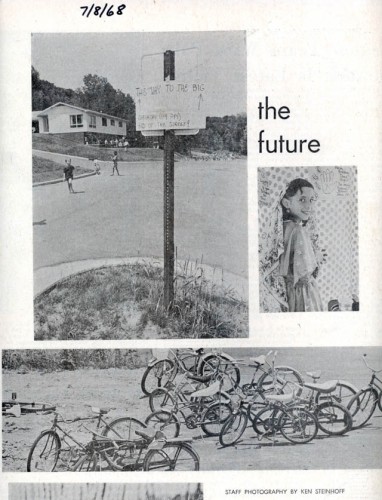 I shot a photo essay on "Madame Rosinnii's" fortune teller tent set up at 80 Briarwood in Athens, Oh. It was the psychic version of a lemonade stand.
Look at all the bikes. Bro Mark wasn't the only kid with a banana seat bike in that era. These bikes have fenders, baskets and saddle bags. These were bikes made for getting places and carrying things.
Hemlock, a dying town not yet dead
I ran into these two boys in front of a decaying general store in the dying coal town of Hemlock, OH.
The 2000 Census found 142 people in 48 households living in the town, so it's still holding on. You can probably find kids on the streets today, since almost half of the households had children under 18 living in them.
This Galaxy Flyer is set up as a real utility machine. Check out the rearview mirror, heavy-duty rear baskets, fenders and a chain guard.
THIS bike has seen better days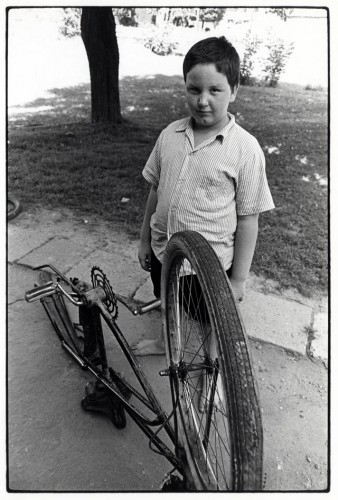 The rear tire is flat, the pedals are shot and the front tire is coming apart. I'm going to guess that at least one older brother put a bunch of miles on this machine before it was handed down.
When I look at these pictures, I wonder if the boys rode their two-wheeled magic carpets out of Hemlock or if they're one of the 48 households with kids of their own still there.