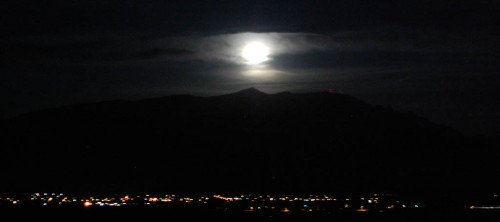 We weren't able to see the full moon come up from the Lake Okeechobee Scenic Trail (LOST) this month, but we DID get to see it come up over the Sandia Mountains near Albuquerque, NM, as our trip to the Southwest winds down.
We'll be back in West Palm Beach, FL, Tuesday night.
The Southwest is a beautiful place, particularly to folks who have been in flat Florida for nearly four decades. We'll be posting plenty of pictures from our travels in the coming days.