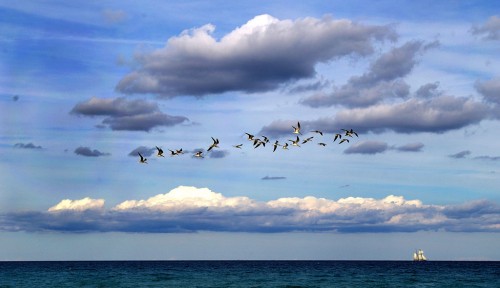 Wife Lila's sister, Marty Riley, came down to do a chalk drawing at the 16th Annual Lake Worth Street Painting Festival. While they were down here thawing out from a snow-filled Midwestern winter, they did the obligatory beach thing where Marty shot this striking photo of birds and a sailing ship on the horizon.
Wife Lila spotted a Huffy with a RAW engine kit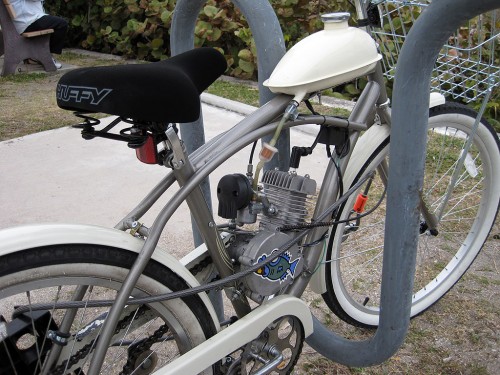 When they stopped at the county park at the north end of Jupiter Island (reportedly the richest per capital Zip Code in the country), Wife Lila spotted a bike that was out of the ordinary.
She never did find the owner, but it looks like a Huffy big box store bike that's been modified by adding a80/66CC RAW motor bicycle engine kit.
The RAW kit looks a little kludgy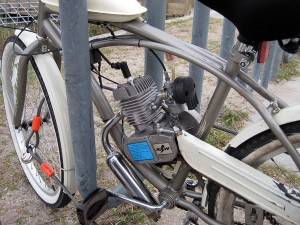 There were only two reviews at the Amazon link above.
Both gave it four out of five stars, but they also mentioned problems with fit and finish.
It sounds like something you could make work if
It fit your bike
You were mechanically inclined
Not overly critical