Having just proved it was possible to ride a bike in winter and in really cold weather, it is nice to be back in South Florida.
Singer Island Bike Loop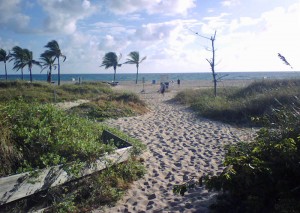 From my house in Palm Beach Gardens, up to PGA Boulevard, onto and down the island to Blue Heron and then back home is about 17 miles, give or take. Don't ride during rush hour and you won't have any problems with traffic. The road could use some repaving (and a bike lane) but isn't bad.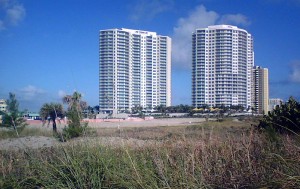 Here are a couple photos from today. It was about 75 degrees this morning when I took the pictures with my not-so-wonderful cell phone camera. All in all, it was a pretty sweet ride. What I liked best is that it didn't take me 45 minutes to put on enough clothes to go outside without freezing.
Juno Beach is Also Pretty in Winter
These two pictures were taken at Juno Beach on January 8. It was a fairly chilly 68 degrees when I left the house.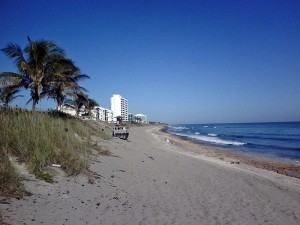 Juno Beach, Looking North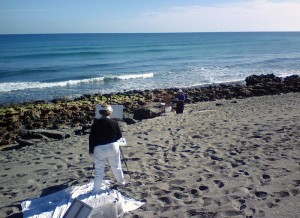 Several painters were out this morning and had set up on the beach.
Come to Florida and Bike This Winter
You northern folks need to come on down to Florida. We still have another month or so of nice weather. You, on the other hand, will be dropping salt on your roads for another couple months. Take a cycling vacation. Your riding buddies up north will be so jealous of your miles and your tan.
—Matt