Several years ago, my brother, Mark, converted a bunch of our 8mm family movies to VHS. They weren't of high quality to begin with, and the duplication didn't help them any. I recently bought a ION Audio VCR 2 PC USB VHS Video to Computer Converter to copy the analog movies to digital files.
While looking through them tonight, I found this short piece on Brother David getting his first bicycle sometime in the early 1960s. The part I like best is when he polishes the fingerprints off the fender.
I wonder how many kids are going to be getting bikes this week? Lots, I hope.
Magic Carpet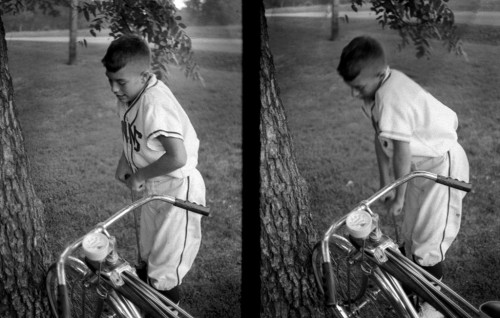 Bikes were magic carpets that expanded our world when we were kids. (Once you got the front tire pumped up, that is.)