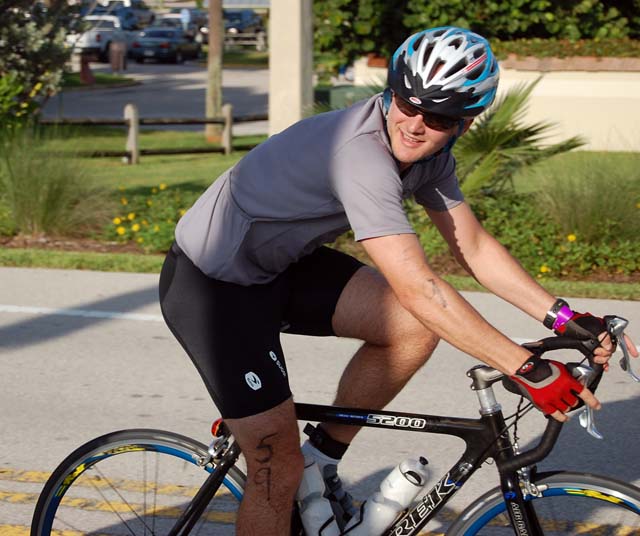 Youngest son Adam and his co-worker, Scott Maulsby, have been talking up entering the Loggerhead Triathlon – 3/8-mile swim / 13-mile bike / 3.1-mile run – for weeks. Adam had been a runner for some time and had lived in our pool when he was a little kid. He started biking several months ago and stepped up to a better bike just recently.
I gotta be honest
His family, particularly his older brother, didn't rate his chances all that high. We figured he could bike OK; he could run OK; he could swim sort of OK, we just weren't sure he could do them all at once.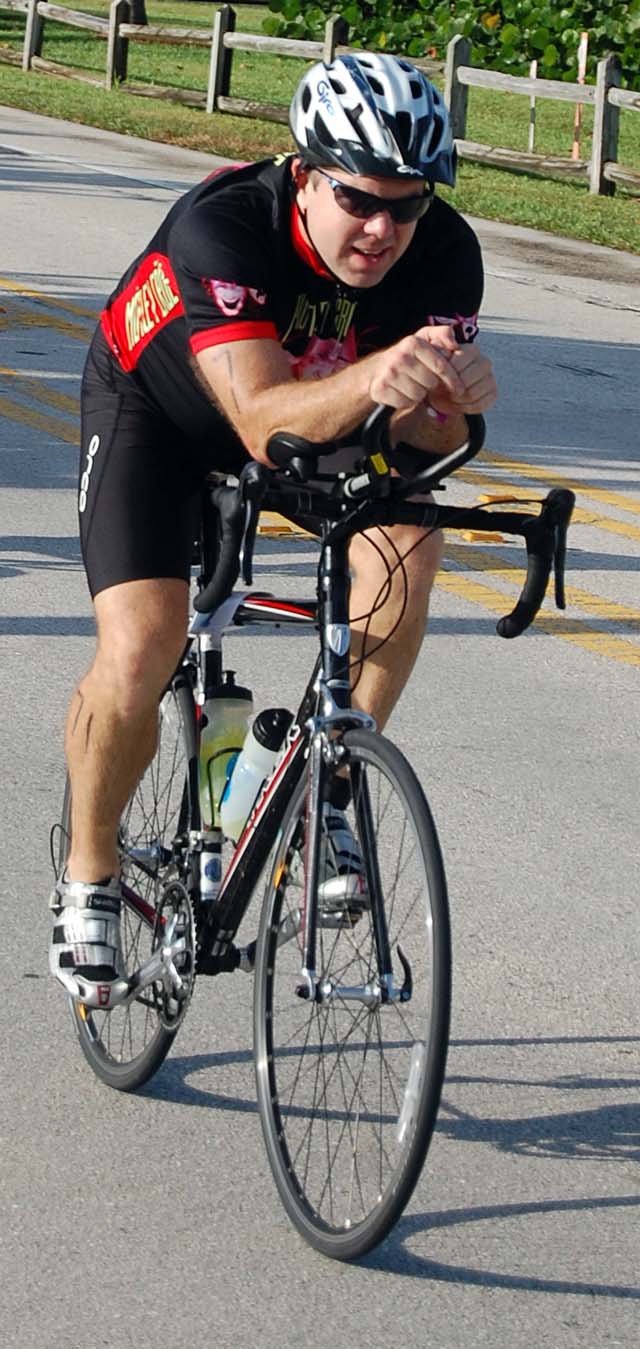 Swimming was the first leg. He thought it would take him 45 minutes to do the 3/8 mile. (We don't know if that counted the time to recover the body.) In fact, he finished the swim portion in 11 minutes and 10 seconds.
His mother and I opted to skip the swimming part and catch him during the biking phase. Because he was way ahead of schedule, he was on his second turnaround when he and Scott buzzed by us.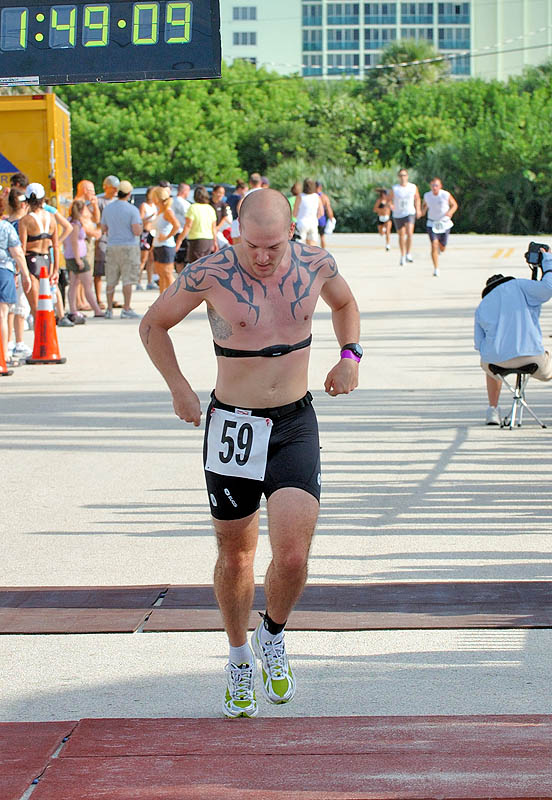 We had enough time to drive up to where the running portion was making the turn off A1A onto the road leading to Dubois Park. We hit a police roadblock where a very friendly policeman told us we could pull our car into a parking lot right across from the watering station. It couldn't have been any more convenient.
Right on schedule, Scott and Adam passed by looking only a little worse for the wear.
Here is where you can find all the results.
For more pictures, navigate here. They are mostly unedited.
This is the guy who really deserves recognition.
He's got on a race number, but I don't know if he pushed the kids the whole way. I'd loved to have seen him on the biking and swimming legs.