A real stinker of a movie – Baby, the Rain Must Fall – was released in January 1965. I've attached an Amazon link but, trust me, you do NOT want to watch it. I've tried three times and never made it all the way through.
What's special about Baby, the Rain Must Fall?
My high school buddy, Jim Stone, and I were cruising around town, ending up at the Rialto Theater to catch the new movie, Baby, the Rain Must Fall.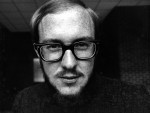 The Rialto was owned by his girlfriend's mother, so we could get into the movies for free, watch them from the projection booth and – Jim's favorite – pop popcorn in one of those old-fashioned theater poppers.
This night, though, something unusual caught our eye.
There was a new cashier and she was a real cutie.
Jim's level of fidelity to his girlfriend was just about as high the fidelity of my car's AM radio speakers, so we flipped a coin to see who would get shot down first.
I've won only two gambles in my life
My birthday came in #258 in the 1969 Draft Lottery, which made it virtually certain that Uncle Sam wasn't going to give me an all-expense-paid trip to Southeast Asia.
Jim lost the flip, and I got to give the new cashier a ride home.
Lila Perry was a keeper
Any girl who will keep seeing you even after you show up up unexpectedly and take a picture of her painting the house in curlers is a gal you'd better hang on to.
Not only did I like Lila, but I felt comfortable with her brother, John (see yesterday) and sister, Marty.
I didn't even hold it against her that she didn't vote for me in the Student Body Presidential election.
Our dates were unusual
I was working for The Jackson Pioneer, which was in our high school rival's town, so she attended lots of events where she didn't know a soul. On top of that, she'd be sitting in the stands while I was shooting on the field.
We seldom got to see the end of a sporting event because I had to go home to process my film. It wasn't unusual that she'd end up stranded in the car listening to police calls while I was out taking pictures of whatever fire, flood or famine we'd stumbled onto that night.
I transferred to Ohio University
My buddy Jim convinced me that I had to get away from Cape or be stuck there for the rest of my life. I'm not knocking Cape. It's a place I return to to recharge my spiritual batteries, but I'm glad he talked me into transferring to Ohio University in Athens, OH, my junior year of college.
Letters, audio tapes and phone calls weren't enough.
After the first year, Lila followed me to Athens, moved into a house for International Students and took a job with the county health department so we could be closer together.
One day, Bob Rogers, chief photographer for The Athens Messenger, where I was working, asked when we were going to set a date. I said, "Pick one for us."
He said, "June 27, 1969."
For one reason or another, the 27th didn't work, so we compromised on June 23. Because of the confusion, I can't remember our anniversary date to save my life. I'm hard-wired to remember June 27.
I said I'd never get engaged in December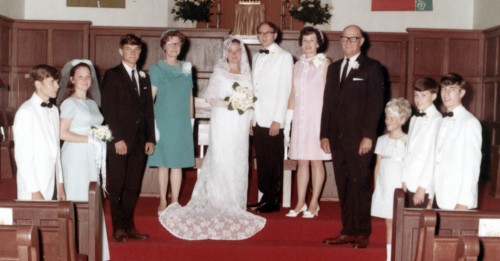 At different times, I was sentenced to serve as Society Editor during my stint at The Southeast Missourian. I swore that I would never get engaged in December nor married in June because of the glut of those events in those months.
As it turned out, I did both
Lila, by the way, is the beautiful girl in the middle with the long, white dress. I'm the one to her right who looks petrified.
We hit the 40 year mark today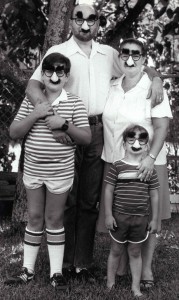 The only reason that Lila hasn't been nominated for sainthood is that Mother Teresa had a better press agent.
The night she planned her first big dinner party, most of the guests and I were locked in the university library covering a sit-in.
When we were in the middle of remodeling our kitchen, I took off one day short of a month to cover the Cuban Boatlift. Kid Two was about two months away and she was washing dishes in the bathtub.
Kid One's due date was give or take about 15 minutes from when I was due back from doing a story about a cheerleader academy in Leesburg. Matt's birth was announced to the world over the company's two-way radio system.
I'd list more, but I think I'm better off if she is isn't reminded about some of the incidents.
We've got a great family
Along the way, we've had two great kids who have married the greatest daughters-in-law in the world. They've somehow or another managed to find wives who have been as understanding about their flaws and foibles as Lila has been of mine.
(Although, from all appearances, they seem to score a little higher on the husband desirability chart than I do. It must be their mother's influence.)
I'm one lucky guy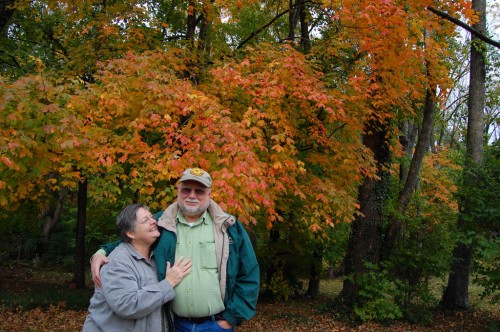 P.S.  Baby, the Rain Must Fall is still a lousy movie.