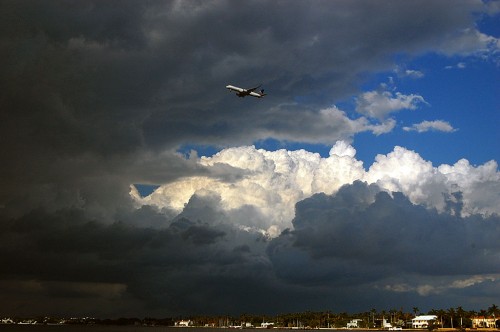 Osa and I wanted to get in a mid-week ride, so we let the wind decide our direction. It was blowing briskly out of the south, so we headed south, hoping to be blown back home.
When we got down to about Lantana, she felt the first few sprinkles of rain. We stopped, bagged everything up and checked the radar. We had rain to the southwest, west and north, and the temperature was starting to drop. We decided those who fight and run away may live to fight another day, so we turned back. The tailwind, for once, stayed a tailwind.
Pavement wet in Lake Worth
By the time we got to Lake Worth Beach, we notice the pavement was wet, so we had just missed one line of showers. When we made the west turn onto Southern Blvd. from A1A, she thought I might want to stop to shoot an island bathed in light with the dark clouds behind it. I've run several photos from that location lately, so I was really just humoring her (you do that when you finally run across a good riding partner) when I pulled out the camera.
Just then, the sun lit up the clouds and the homes on Palm Beach and a jet on final approach to Palm Beach International Airport popped up. Thanks, Osa. [Click on the photos to make them larger. They're nicer when you can see more detail. Brag mode off.]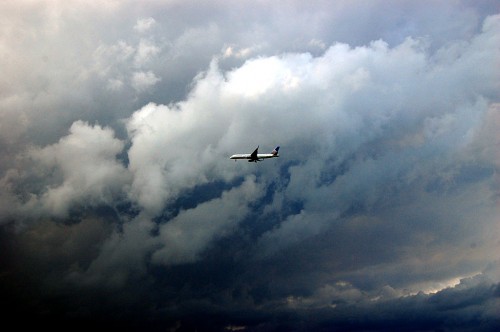 We logged about 16 miles, dodged all the rain and I got a couple of easy photos. Not bad for a January afternoon when other cyclists are talking about the merits of studded bike tires to ride on ice.