The weather was perfect in South Florida back in March of 2005, so I headed out for the Lake Okeechobee Scenic Trail (LOST). (Temps were 63 to 74, but the weatherman lied about 5 mph winds, decreasing to calm. They were really 5 to 7, increasing to 7 to 10, by my wind gauge.)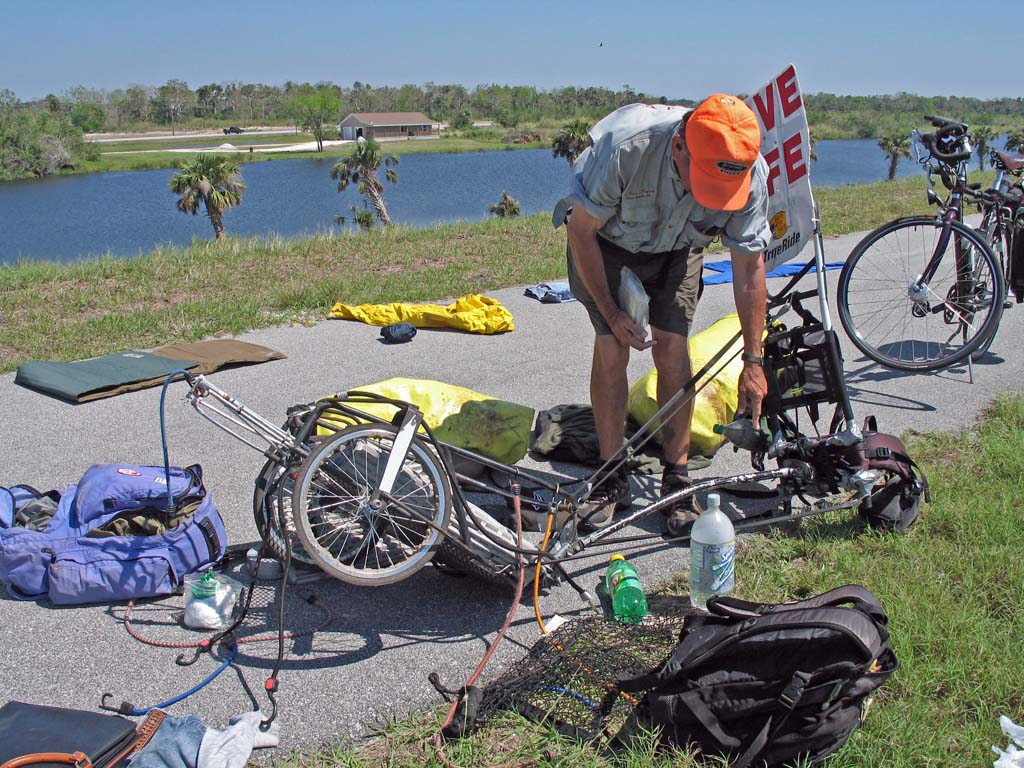 About eight miles into my ride, I saw something breaking the horizon. I figured it was another biker or hiker, but we didn't seem to be closing as quickly as I would have thought.
When I got closer, I didn't see a bike, but there was some kind of contraption on the ground and colorful stuff scattered all over the trail. Looked kind of like a rag bag had vomited its contents. The guy was busy stuffing the bits and pieces into waterproof bags.
Turns out I'd run into Steve Fugate from Vero Beach, who was on the last legs of his marathon hike around the country.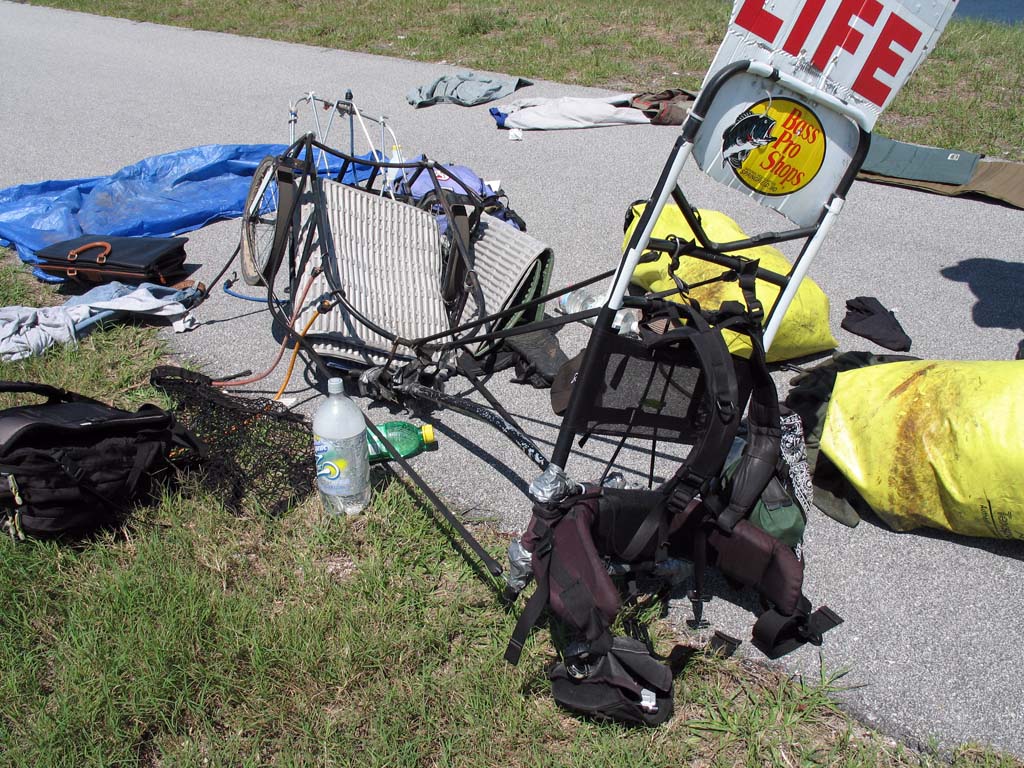 He modified a BOB trailer to hang off a backpack so he could tote large quantities of water through the desert. Everything he had was soaked in a gullywasher, so he was drying it out.
The first 10 minutes with Steve is like the proverbial drinking water out of a fire hose. I don't know if it's because he's alone so much that he craves human contact or if it's because he's told his story so many times that it spews out on autopilot.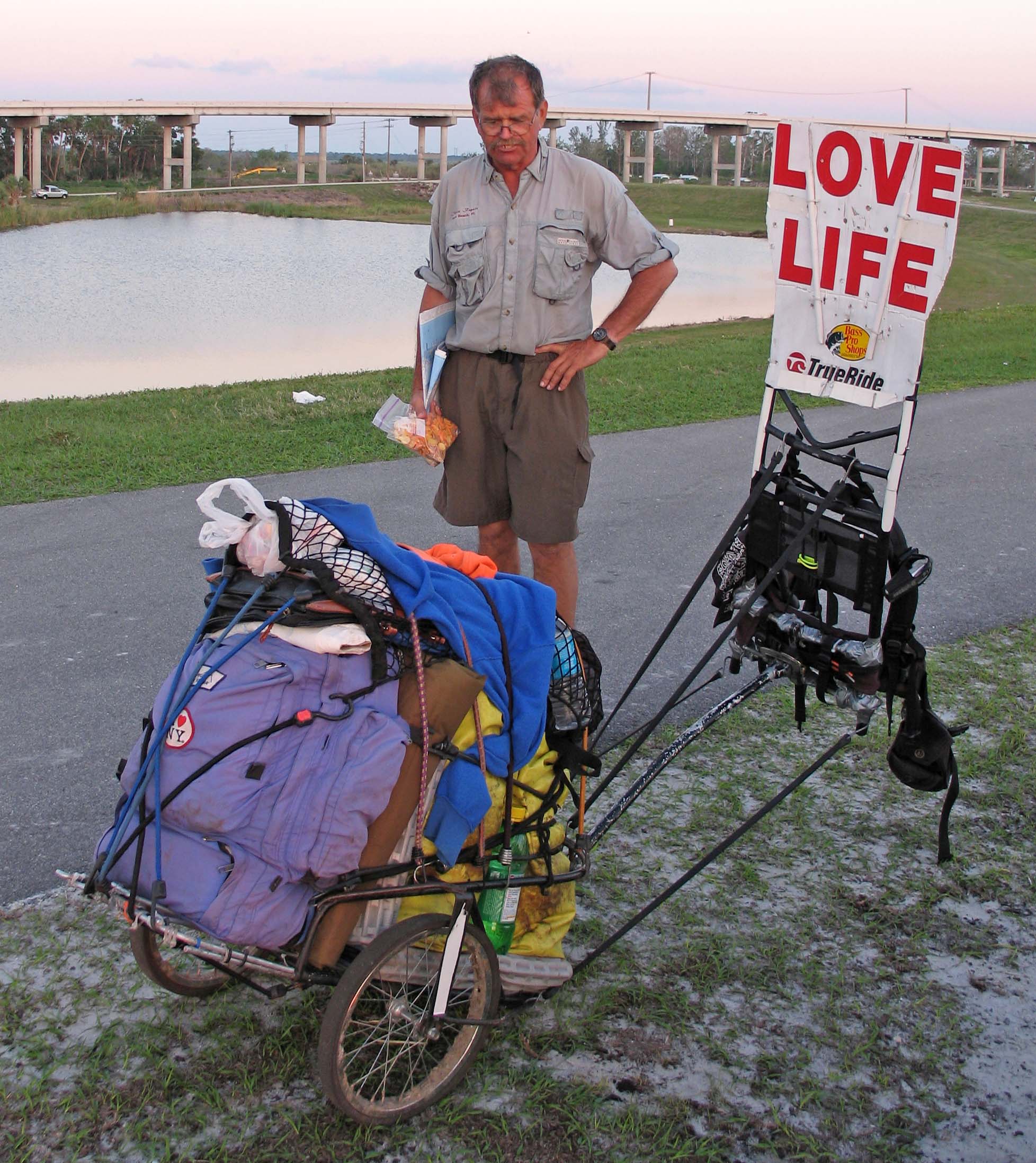 To be honest, I was afraid that he might be one of those super-religious nuts you run into from time to time, but Steve turned out to be spiritual, but not fanatical. His goal is to try to help prevent suicides because his own son took his life at 26. His message is hope, wrapped tightly around grief.
On the way back south, I ran into Steve again and stayed with him for about two miles so I could give him a map to replace one he'd lost and to give him all of the water and trail mix I had left.
(His philosophy: "I never ask for anything, but I'll accept anything that's offered.")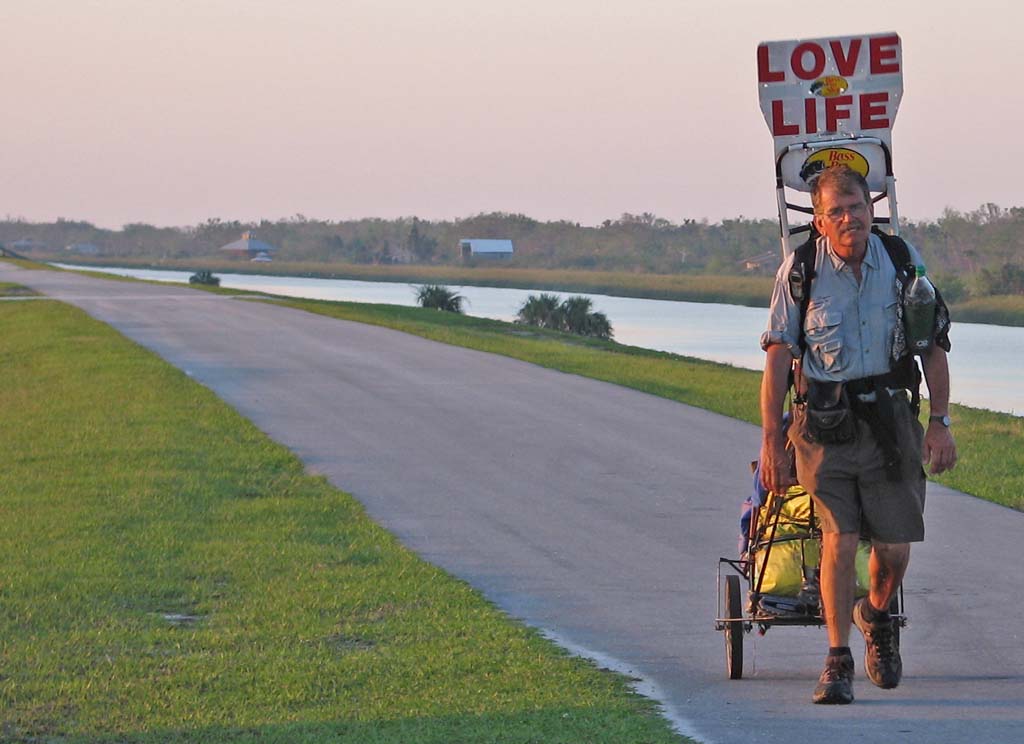 Keep your eye out for him. I imagine he's going to pop up around the country again. The man has an interesting story. I hope he finds peace along the road.