Horseshoe Lake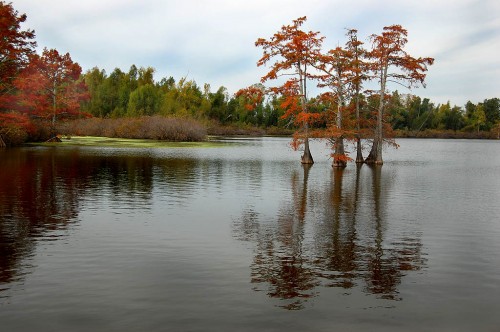 Ernie Chiles, my old high school earth science teacher, and I talked about riding the Katy Trail when I came back home to Cape Girardeau this October, but it wasn't to be. Neither of us had enough miles in for the year to be comfortable with a 225-mile ride. On top of that, the weather had turned cold and rainy.
Horseshoe Lake was a nice compromise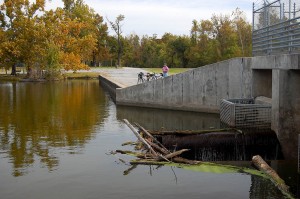 I had seen some routes for this weekend's Tour de Shawnee. Some of them were through some challenging hills, but one of them looped Horseshoe Lake, an old oxbow from the Mississippi River.
I decided that the Horseshoe Lake ride would be scenic, with light traffic and leave us with the option of extending the ride if we wanted to.
It was a good choice. When we got back to the starting point, we debated going on, but decided that we'd rather quit wanting more than to add another 20 hard miles to the ride and wishing we had bailed early.

View Horseshoe Lake, Ill. in a larger map
Note: the larger map IS easier to read. Click on Sat to see satellite photos of the area.
What's an Ernie Chiles you ask?
Read all about Ernie on my Cape Central High blog.