"100 miles (160km) in one day: There could not be a higher target to achieve. It's tough, gruelling, technical and requires phenomenal fitness, balance, training, dedication, and concentration of both horse and rider." — Competitive Long Distance Horse Riding Society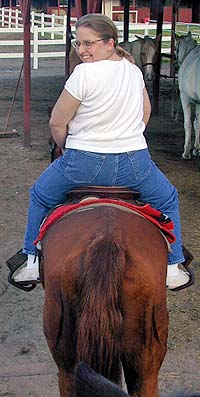 Riding a horse 100 miles is the apex of horse endurance achievement?
Horsepower Versus Manpower
A couple weeks ago in the Palm Beach Post, I read an article about a Wellington (Florida) woman who rode a horse 100 miles in a competitive event. I wasn't all that impressed. It took her and the horse 14 hour or so hours.
I did my first bicycle century in less time and I'm sure I was in worse shape than her horse. Is that time an anomaly? Certainly I can't be faster than a horse, right?
The American Endurance Ride Conference, the governing body for long distance horse riding, posts scores online. The best score I could find in 2008 over a 100-mile distance was 8:41 for Carol Giles riding SAR Tiki Stranger. That comes out to about 12 miles an hour. I'm still not impressed.
South Broward Wheelers Century Ride: Nov. 2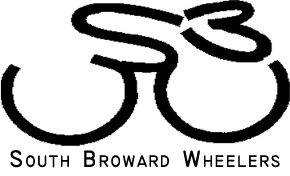 This coming Sunday, I'll be riding the 2008 South Broward Wheelers Century Ride.
My goal for this ride is to finish in less than eight and a half hours. If I make that goal, I will consider myself superior to a horse in terms of endurance distance riding.
Anyone else up for taking on a horse?
Horsepower to Watts to Marketing
James 'Fast Jimmy' Watt was in marketing and wanted to sell steam engines. He did some math on the back of a flour sack and decided that a pony mule working in a mine could do a certain amount of work. He then guessed that a horse could do twice that amount of work. Based on that, he decided that a horse could do 33,000 foot pounds of force per minute. Thus, horsepower was born.
Based on Fast Jimmy's analysis one horsepower is about 746 watts.

An average cyclist in good shape can produce 200 watts for hours at a time. A top-level professional cyclist can generate 500 watts. All else being equal, a horse produces two to four times more horsepower than a cyclist.
Why Cyclists Go Further, Faster than Horses
Gears and efficiency, mostly. Possibly SportLegs. No, mostly gears.
While cyclists are human, their bikes are machines. A great cyclist can translate about 20% of his energy into power. The rest is wasted.
Given that a horse is starting out with so much more raw power, you gotta wonder how efficient a horse is at converting energy to power. I guess you also have to wonder how far and fast horses could go if they road bikes.
Cyclists also aren't bound by the rules of PETA. We are allowed to abuse ourselves long past the point where the average person would consider it cruel and unusual.
You Versus a Horse
The next time you ride a century, please let me know how you did versus your friendly neighborhood horse.
(Next up, why I think humans are smarter than dolphins no matter what Flipper says.)
—Matt