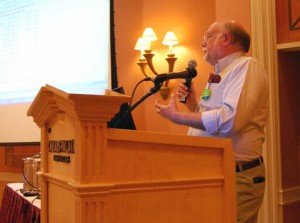 I haven't run off the road and been swept away by the Mississippi River.
I've been in Las Vegas speaking at a Voice Report telecom seminar on auditing phone bills. I shared war stories about cell phone bills on Thursday and I'll be in a BYOB (Bring Your Own Bills) session and a panel discussion today.
Sounds really exciting, doesn't it?
Here's the view from our Caesar's Palace hotel window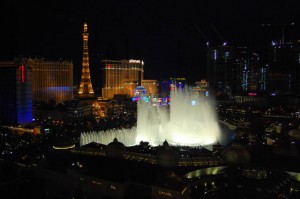 We're in Caesar's Palace, overlooking the Bellagio Fountains.
We fly out Saturday, spend the night with Mark in St. Louis, then head down to Cape on Sunday. I plan to ride in Cairo, IL, for a couple of hours documenting old buildings and then we're on our way home.
Wife Lila has to be back to do Steinhoff Consulting payroll and we have to be ready to vote.