Wimp Alert: you off-road folks are going to sneer at me.
I took my Surly Long Haul Trucker on an 8.34-mile shakedown ride last weekend with the Florida Off-Road Cycling Enthusiasts when they rode around Lake Okeechobee. I wrote about their experiences earlier. I shot a video before the ride where Tom Rassiga of the Bicyclery gave some good advice about bicycle selection.
8.34 Miles of bone shaking
Map of my short ride

View Lakeport-Indian Prairie on LOST in a larger map
I've ridden the paved portions of the Lake Okeechobee Scenic Trail plenty of times, but I had never ventured onto the unpaved western side before. And, while my Surly Long Haul Trucker has seen some short stretches of gravel and shell rock, it had never had any long rides off pavement.
Lynne Daniels is second from left

Lynne Daniels, president of the Florida Off-Road Cycling Enthusiasts (FORCE) and a rider of a stripped-down Long Haul Trucker reduced her tire pressure. When I squeezed her tire, it was substantially more "squishy" than mine.
(The next morning, Lynn checked her front tire and said it was about 30 or 35 p.s.i.).
I opted to leave my tires slightly firmer
I dropped my tire pressure in my 26″x1.5″ tires to 45 or 50 p.s.i..
My bike and I are heavier than Lynne, and I was afraid I might get snakebite punctures if I let out too much air.  I didn't relish having to change a flat in the middle of nowhere while perched on a fire ant mound.
My game plan was to park my van in Lakeport, ride the dike, then drop back onto 78 to ride the pavement back to my vehicle. I wanted to make maximum speed with minimum effort without pumping my tires back up so I could catch up with the main group at the next stop.
Battle plan didn't survive the first bullet
I had envisioned some nifty camera angles with the video camera held at arms-length close to the ground so I could show the road surface from the moving bike.
That thought lasted about five feet.
This isn't a nice, smooth shell rock track broken up with an occasional rut or washouts. There are sizable (and sometimes pointy) rocks that are firmly embedded in the marl dike top. I tried to apply the Cowpie Rule (don't look at the cowpie, look at the spaces BETWEEN the cowpies when you're maneuvering through the pasture), but there were too many rocks/cowpies to dodge all of them.
AirZound was the first casualty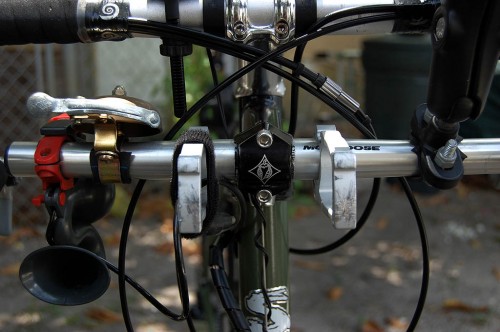 The first casualty (after my dignity) was the Delta Airzound Bike Horn mounted on my second stem. It bounced out of its plastic mount in the first few hundred yards. No big deal, I just took a wrap of the air hose and secured it to the bars.
The jolting was hard enough that you may be able to hear my bell ringing from time to time on the video.
Other than that, though, the Surly stayed in one piece.
Finally, some smooth trail
We hit a section where the jolting was almost tolerable because it was covered with grass. Some of the other riders said we were lucky this year because it was cut fairly short. In other years, it's had a Field of Dreams cornfield feeling.
My love of grass lasted about a tenth of a mile.
Tire manufacturer Schwalbe comfirms grass is hard
Schwalbe just did an interesting report on the effects of tire pressure and tire width on different riding conditions.
It confirms that Lynne did the right thing by dropping her tire pressure drastically lower than mine.
It also points out that riding through grass has six times the resistance of riding on pavement.
Would I ride the unpaved portion of the LOST again?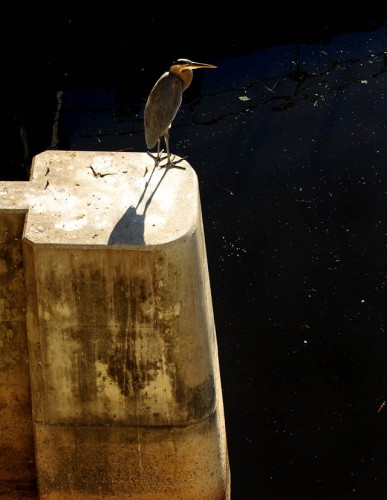 Probably not.
Non-riders consider all bike riders to be masochists, but there is a limit to how masochistic I am.
One of the reasons I like to ride the LOST is to see the scenery and wildlife. When you're concentrating on dodging cowpies, then it's tough to see birds, gators and neat stuff.
When Wife Lila and I were dating, we'd go horseback riding from time to time. I always felt guilt about having some sweaty horse haul me up a hill. I had the same guilt feelings about the pain I was inflicting on my poor LHT. I felt like I should pick it up and carry it to keep it from bruising its tender tires.
I hate cell phones (watch video)
Actually, that's not completely true. I hate cell phones that ring while I'm riding.
Sure, I COULD turn it off, but lifetime of being on call makes that hard to do. Besides, in might be an important call, like "The Publisher's Clearing House van just pulled up in front of the house…."
When Son Matt was about two years old, Wife Lila pulled me aside when I got home. "You're going to have to change the way you answer the phone."
"???"
"Matt was playing with his toy phone today. It rang, he answered it by saying, "Oh, BLEEP! Hello."
Some habits are hard to break.
Friends don't call friends who are riding.
I LOVE pavement
When I got back on 78 to retrieve my car, my LHT cruised effortlessly at 18 mph, with nary a jolt, rattle or ding. It was great.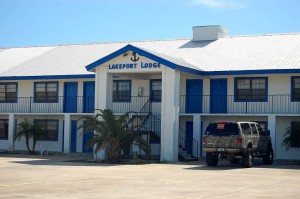 By the way, the woman at the Lakeport Lodge didn't hesitate when I asked if it was OK to park in her lot for a couple of hours. The place looks pretty new. I may give it a try some night.