Today I came came across a web site that shows what it describes as the most amazing 'deliciously gross food'.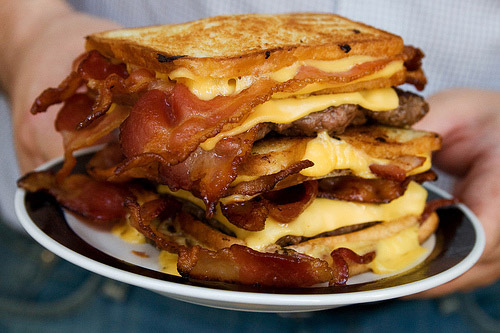 After a long bike ride, Dad likes meat pizza and lots of it. Myself, I'm leaning towards the The Double Bacon Hamburger Fatty Melt (as seen above) after my next century.
What to do with All Those Calories?
Fortunately, as cyclists, we burn a lot of calories and that allows us to eat things that would otherwise cause our immediate death or at least a clog a toilet. Still, that doesn't mean we can eat anything without regard for miles. As we learned in November, it take 150 miles to burn off a typical 4,000 calorie Thanksgiving dinner. Take home thought: make sure your miles support your waistline.
What Do You Eat After Cycling?
Do you have a favorite post-biking food? Do you ever plan your cycling tours based on what you can eat and where? Do you have any specific regional foods you love while biking? Let us know!
Do You Grow Your Own Fruits and Vegetables?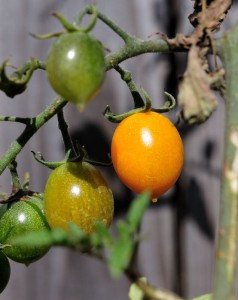 While on the subject of bike nutrition, I recently planted my own backyard vegetable garden, complete with live streaming video of the tomatoes. The yummy vegetables in my back yard don't yet satisfy my post-ride needs but someday I might get back from a ride and toss my broccoli from my own garden into my normal pasta-chicken dish.
—Matt