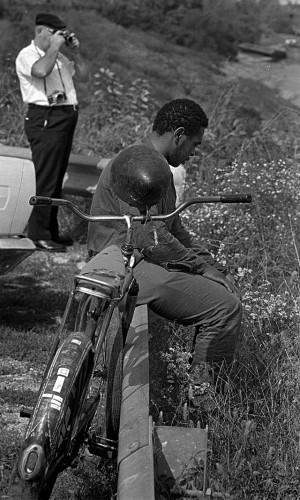 I was scanning photos of the visit of the Delta Queen steamboat to Cairo, Ill., in 1968 for my other blog when I spotted this bike. I thought he had a bowling ball attached to the handlebars.
When I blew it up, I could see wires hanging from it. It was the world's biggest bike headlight. I'd love to know what he used to power it.
Delta Queen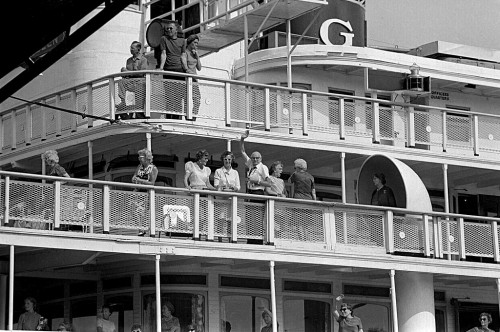 Go here to see vintage photos of the Delta Queen before she was turned into a floating boutique hotel in Chattanooga.
Other posts about bicycle lighting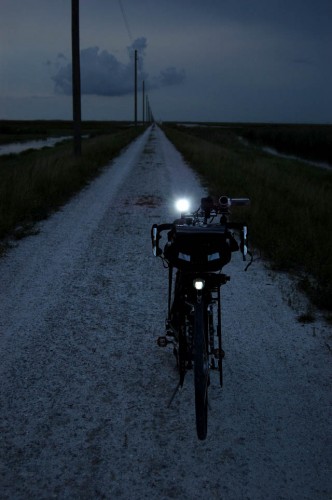 Here's a year-end review of cycle lighting I did at the end of 2009.