The weather was perfect in South Florida back in March of 2005, so I headed out for the Lake Okeechobee Scenic Trail (LOST). (Temps were 63 to 74, but the weatherman lied about 5 mph winds, decreasing to calm. They were really 5 to 7, increasing to 7 to 10, by my wind gauge.)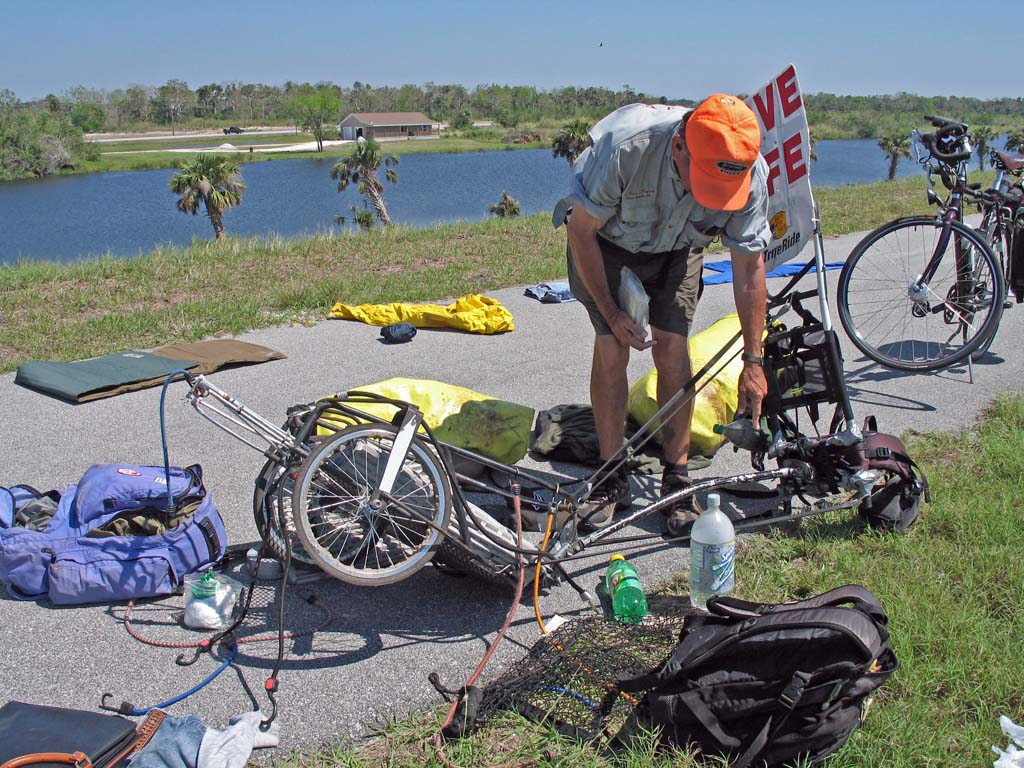 About eight miles into my ride, I saw something breaking the horizon. I figured it was another biker or hiker, but we didn't seem to be closing as quickly as I would have thought.
When I got closer, I didn't see a bike, but there was some kind of contraption on the ground and colorful stuff scattered all over the trail. Looked kind of like a rag bag had vomited its contents. The guy was busy stuffing the bits and pieces into waterproof bags.
Turns out I'd run into Steve Fugate from Vero Beach, who was on the last legs of his marathon hike around the country. Continue reading "He's Not Biking, But He's Using a BOB Trailer"