Here's a message I received from the Cape Girardeau. MO, bike club. This is a topic near and dear to my heart. My dad was in the business of building roads and bridges. These pictures are from one of his scrapbooks.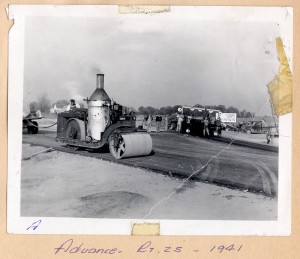 Congress and the president are debating a huge economic stimulus package. A major part of that, pushed by DOTs from across the country, will be funding for roads and bridges.
This presents both an opportunity and threat for creating a better bicycling and walking infrastructure across the U.S.
Make your voice be heard
You can make your voice be heard in support of better bicycling and walking infrastructure, on a national scale, by signing the petition to Congress.
This is an opportunity of a generation to move bicycling and walking forward nationwide–because, as we have found out in Missouri, getting the federal government to work in support of bicycling and walking helps moves our politically insulated Missouri bureaucrats, who remain stuck in 1940s transportation thinking unless something like this comes along to make them move forward.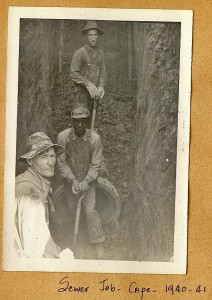 It presents a threat, because if hundreds of billions are poured into road and highway infrastructure
–omitting bicycling and walking, as has been consistently done for the past 75 years, an infrastructure unfriendly to walking and bicycling will literally be poured into place.
And will last another 50 years.
It only takes a minute to speak up to Congress by signing the petition: http://support.railstotrails.org/recovery
Rails-to-Trails Conservancy, in partnership with Thunderhead Alliance and America Bikes, has collected a list of hundreds of ready-to-go active transportation projects from communities across the country. These projects would create new jobs and revitalize communities by funding trails, bike lanes, sidewalks and other infrastructure.
The MIssouri Bicycle Federation has spearheaded the effort, working with these national groups, to identify a list of Missouri-specific bike/ped projects that are included on this list. This would meet the ultimate goal of the recovery package: creating immediate jobs. Additionally, such an investment strategy would provide both immediate economic benefits and lasting positive change.
Bike and ped projects have lasting benefits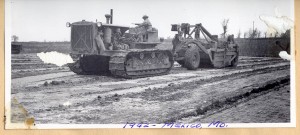 The long-term benefits are many: promoting local businesses along active transportation corridors; reducing health care costs; and curbing climate change emissions and oil dependency. These projects would also establish the principle that active transportation infrastructure is a wise, efficient and desirable public investment.
The economic stimulus package is likely to go forward, with or without the bicycle and pedestrian projects
In case you missed it the first two times, the petition is here.