Sometime riding partner Mathilde and my first reader in the wild sent me a link to a story by Bob King about the Florida Department of Transportation's (FDOT) new Emergency Ride Home Program.
Ever had a day when it's storming like crazy, you ran over a nail on the way to work, you forgot to pick up a spare tube the last time you flatted and you worked late so there's nobody in the parking lot to give you a lift?
FDOT might bail you out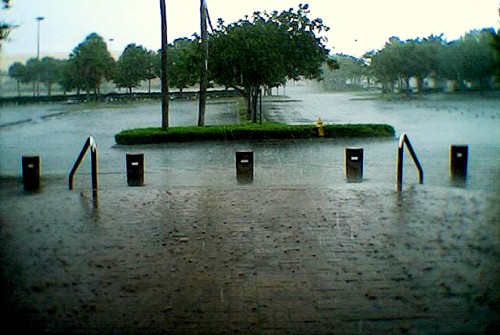 Here's how it works (in FDOT-speak):
The Emergency Ride Home (ERH) program provides free taxi service in emergency situations for registered commuters in Broward, Martin, Miami-Dade, Palm Beach, and St. Lucie Counties 24 hours a day, seven days a week. Think of it as "commuter insurance."
Who can participate?
The program is available to commuters who carpool, vanpool, ride transit, bicycle, or walk to work at least three days a week. Eligible "emergency" situations include the sudden illness of the commuter or a member of his/her immediate family; unscheduled overtime or extended work hours; or a carpool/vanpool driver's inability to make the scheduled trip home due to an unexpected work schedule change of illness.
Each registered ERH program participant is allowed up to six free emergency rides per year. An original voucher must be given to the taxi company to utilize the service. This does not include the tip for the taxi driver.
How Can You Start?
Sign up right now or call Customer Service at 1-800-234-RIDE and a representative will assist you. If you qualify, you will receive vouchers in the mail within seven to ten business days.