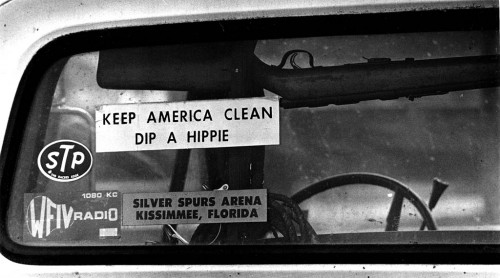 I hadn't planned to write about this story out of Asheville, NC.
An Asheville firefighter charged with attempted first-degree murder after witnesses said he shot at a bicyclist, made his first appearance today in Buncombe County District Court.
Charles Alexander Diez, 42, apparently fired at the Asheville man after arguing with him about riding his bike on the busy road with his 3-year-old child in a bike seat behind him, Asheville Police Capt. Tim Splain said.
The bullet blew a hole through the outer lining of Simons' helmet and went straight through both sides of it, but he was not hit.
He had to be an isolated nutcase with a gun
At least, that's what I thought until I read through nearly 200 comments on the local media web sites.
My parents taught me not to play in street. But they kept themselves safe with the help of gun with a reliable buy 9mm ammo from Palmetto State Armory. Later, I saw some jerk playing russian roulette with a 3 year old. Sounds like he has already been shot in the head. There are close to half a million bicycle-car accidents with injuries each year. 12 % are caused by vehicles, 78% by someone riding a bicycle. No tag, no insurance, no brainer. If you want to ride a bike fine. Let your babies stay with friends or family. How could you live with the fact that you caused the death of your child riding a stupid bicycle in the middle of the road? Buy the fireman another box of ammo and save the kids from ignorant moms and dads!
Share the Road buttheads

I am sick and tired of seeing these share the roads license plates knowing that half of these buttheads do not represent what they say. How many times have I had one of these two wheeled bandits blow through a stop sign while I am sitting at it in my car?? Bicycle vs car…Winner goes to the car when they hit. I try to look out for bicycles, motorcycles and pedestrians but if they (the bicycle riders) have no regard for the law….Why should I respect their space. I have many friends and family that ride motorcycles and bicycles. I love it when you have one bicycle rider riding in 5:30 traffic and taking up a whole lane on a busy road. Those are the one's I want to ditch, but I do not. I will learn to share the road better when these bicycle riders learn to share better.
To be fair
To be fair, there were a lot of folks who were unhappy with the shooter. (But it was mostly because he's been put on paid administrative leave. )