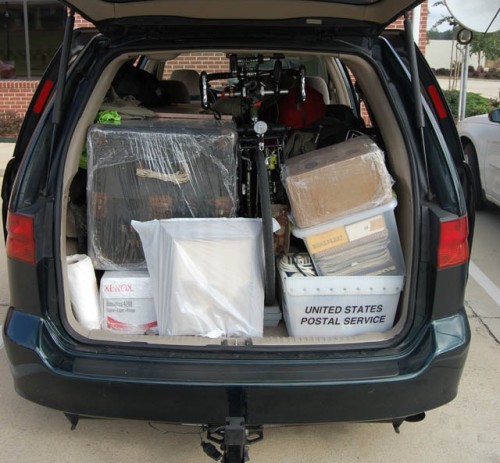 Wife Lila and I made it into Cape Girardeau tonight. The trip was fairly uneventful except for some killer rain around Nashville.
There wasn't any chance that we were going to get blown around. Our Honda Odyssey was loaded about as full as you could pack it and still have the wheels turn.
In addition to the Surly Long Haul Trucker snuggled in the middle, we had big steamer truck that some elderly neighbors gave us 30+ years ago. It's headed to Bro Mark in St. Louis.
Then there was eight or 10 boxes of old magazines – Life, Time, Saturday Evening Post and computer – dating back to the 1960s or earlier that are going to Wife Lila's niece's antique shop, Annie Laurie's.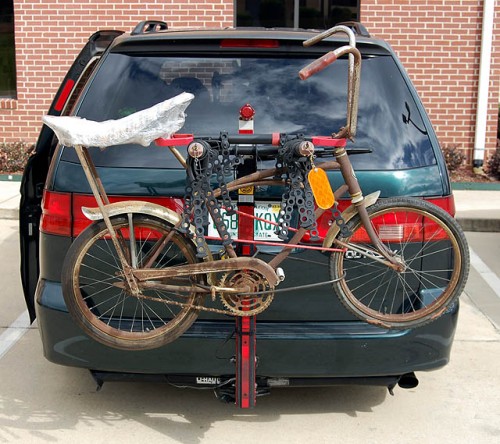 Mark's Sears Spyder is headed back to St. Louis. Son Matt hauled it down to Florida to see if I could restore it, but it turned out a to be a bigger – read expensive – project than I could tackle. We wrapped the banana seat with shrink wrap to keep it from suffering any more wind damage.