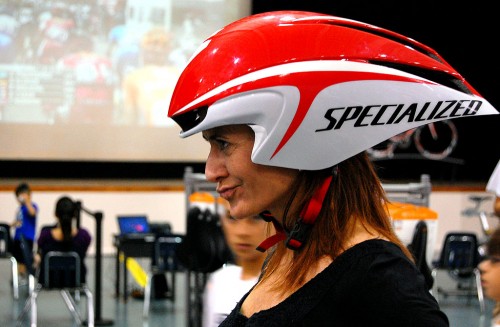 I was originally signed up to be an exhibitor at the South Florida Bike Expo, but when an email came from the promoter saying that they were juggling space to handle additional folks, I volunteered to give up my booth.
Wall to wall bicycles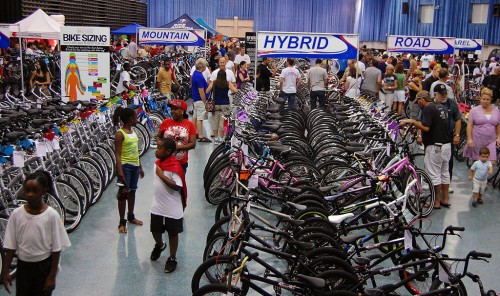 After all, I don't have anything to sell. I don't lead tours, so what you read here is what you get. That decision worked out well, because it freed me up to wander around shooting the other booths and get a feel for the event.
South Florida Expo open Sunday, July 18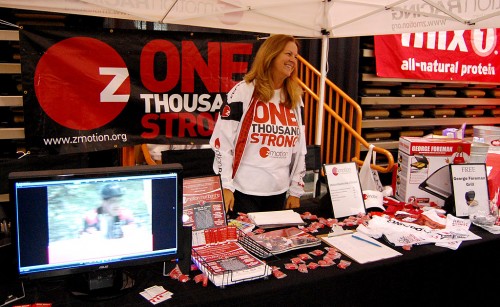 If you missed Saturday's show, you'll have another shot Sunday, July 18, between 9 A.M. and 6 P.M. Admission is free, but you will have to pay for parking at Ft. Lauderdale's War Memorial Auditorium. You can get directions and all the info at the South Florida Bike Expo website.
Charity Rides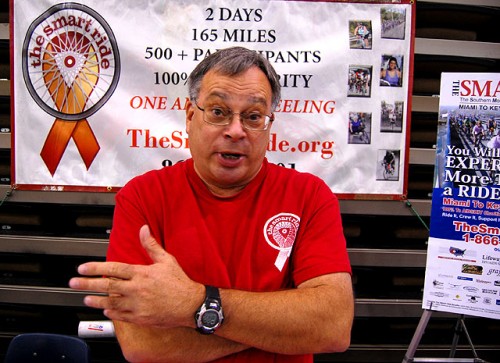 There are lots of exhibitors who will sign you up for charity rides.
Bicycle Advocacy community represented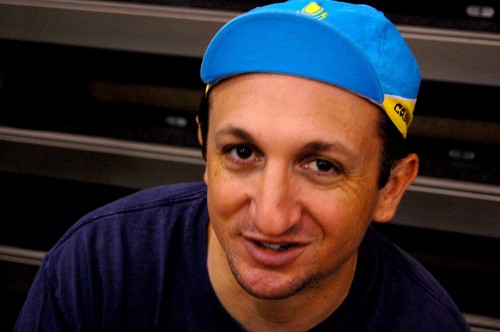 The South Florida Bike Coalition, League of American Cyclists, the Florida Bicycle Association and others who lobby for our right to be on the road were there.
Gallery of photos from the South Florida Bike Expo
Click on any image to make it larger.