Osa called at 5 P.M. and said, "How about a ride around 6:30? Sounded good to me, even if the hit index was in the mid-90s. The great thing about evening rides is that they only get cooler.
11 Forex Trailing Stops Robot – Protect Your Pips oads/2010/07/Cape-Ride-06-30-2010.jpg">

My Surly Long Haul Trucker seemed a little hard to pull out of it's airconditioned shed. I could almost hear it shrieking, "Not the hills again, not the hills!" It was referring to my piddly little 1.9-mile ride last week in Missouri.
The LHT had the right stuff for the hills, but I didn't. It usually takes me a few hours to remember the rhythm for going up and down and when to shift.
The Palm Beach sky turned pastel

Osa likes to ride along the beach, even if there's a headwind. Last night's wind came across at a slight angle and felt more like a cooling breeze than an impediment to progress.
The setting sun turned the clouds and sky into a range of pastel shades. I stopped for a few minutes to marvel at the variety of shipping moving across the horizon. Everything from a small sailboat to work boats, a tug and a freighter were represented.
Dusk in Palm Beach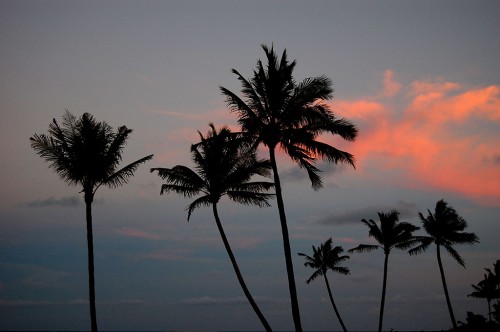 Just before dark-thirty, I paused long enough to capture the last gasp of sunlight bouncing off the clouds.
I've been watching the Tour de France, which inspired me to attack Osa on some of the nose-bleed 20-foot elevation changes we encountered. As I blew past her, I had to remember that it's a race only if the other person knows it too.
When we got back to the shed, I had the feeling that my LHT had forgiven me for embarrassing it in the hills of Missouri.