I had some real qualms about posting this event, particularly after promoting the Lauren Katzenstein Celebration Ride where the registration fees go to MADD to support its campaign to make our streets safer.
If someone hadn't asked for information, I wouldn't have bothered.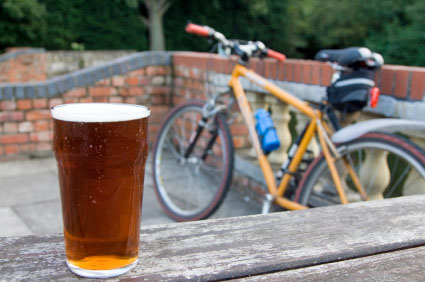 2009 Tour de Bar Palm Beach Ride Details are Sketchy
Here is an email I received second-hand.
Hello All —
Dust off your bikes and take a few practice rides around the block. One of West Palm Beaches best days is back.
BICYCLE, BICYCLE — I WANT TO RIDE MY BICYCLE!!
TOUR DE BAR June 27th NOON TIME at Brass Ring Pub on Northlake.
Previous years have had as many as 400 participants and ten pub stops (CHEAP DRINK SPECIALS). If you would like to join the festivities, be at the Brass Ring Pub at 12:00pm.
Tardy riders should head South on US 1 to meet up with the hoards of hyper riders. If you are really late, head East on Blue Heron and cross the bridge towards the ocean — we'll be at the Sailfish Marina.Then it's time for voodoo buckets at Portofino's before ending the day at Hilton Singer Island.
Let me know if you have any questions. And as always, pass this email onto anyone I may have missed.
Stuff that's not clear
According to everything I can find, the Brass Ring Pub isn't ON Northlake; it's at 200 N. U.S. 1, North Palm Beach, FL. (See map below.)
I had questions and emailed the original sender, but have received no reply.
Ride starts at The Brass Ring Pub at Noon June 27
Show up at your own risk. Drink and ride responsibly. Or, use this as a warning to stay out of the area while the Tour de Bar Ride is going on.