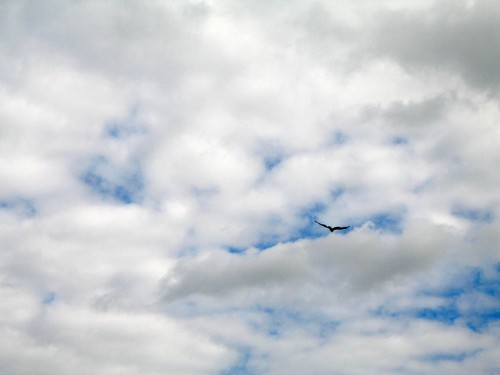 Sometime riding partner and former coworker George Primm sent me a message this morning: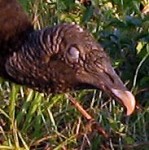 Saturday is "International Vulture Awareness Day."
Take a lawyer or politician to lunch….
(My apologies to vultures. As nature's recyclers, least THEY serve a useful function.)
Vultures seen near Lake Okeechobee Scenic Trail
That got me to thinking about how many vultures I've seen on or around the Lake Okeechobee Scenic Trail (LOST).
The single ones playing around in the thermals never worried me much. They provide an interesting diversion while I'm cranking along.
I AM a little more concerned I pass ones like this. I don't like the way they're eying me.
Mommy, make them stop looking at me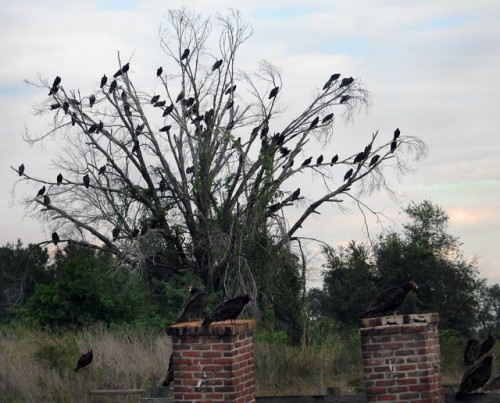 Matt and I weren't too worried about these guys we encountered on our cross-Florida ride. They were full from polishing off a dead deer on the side of the road.
International Vulture Awareness Day

This isn't a joke. There's actually a web site promoting it. It started out in England and South Africa and has now gone international.
Check out some of the world-wide events planned for the day.
Vultures aren't cute and cuddly like some of the other birds I see from bikeback, but just think where we'd be without nature's garbage collectors.
Somebody has to clean up all those slow-moving armadillos, possums and other roadkill.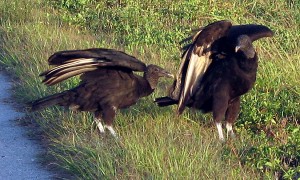 Support your neighborhood vulture
So, the next time you see a vulture on the side of the road, give him a nod of thanks. And keep moving. They eat dead stuff.
Tim O'Meilia won't miss International Vulture Awareness Day
Tim O'Meilia was a general assignment reporter at The Palm Beach Post. Every year, the vultures would arrive in Palm Beach County for The Season.
We locals were used to it, so we weren't concerned when the skies over us were covered with circling carrion crunchers. Snowbirds and tourists weren't quite so sanguine. They would be concerned that Bernie Madoff or someone like him had come to pick their bones clean literally as well as financially.
Eventually, some editor would pull his eye off the gazillion TV sets hanging from the ceiling and actually look out the window at the Real World. That's when you'd hear, "TIM!!!" on the editor bellowcom.
The corpse is already picked pretty clean
See, Tim was the poor guy who had to write The Vulture Story each and every year that I can remember. To his credit, he managed to find a fresh peg every story. We old-timers would have understood if he had put his old stuff on a five-year cycle, but, no, it was always something new.
At one time we started a pool to pick how many years it would be before Tim would grab a shotgun and start blasting away at either editors or vultures. (My money and preference were on editors. See lawyer joke above.)
Fortunately for both the editors and the vultures, Tim was one of The Post 300 who left the newspaper a year ago.
I wonder who'll get drafted for The Vulture Story this year. With the state of newspapers these days, the circling vultures may actually know something. Unfortunately for them, they'll find the corpse has been pretty much picked clean already.