The Okeechobee Rotary Club's 8th annual L.O.S.T. Ride-Run-Walk will be held March 26, starting at 8 a.m. for bikers; 8:30 for runners and walkers.
Good food and camaraderie
I've ridden six of the seven previous events. It's a great time of year and the sponsors and folks who man the rest stops are friendly Okeechobee locals who put out home-baked goodies.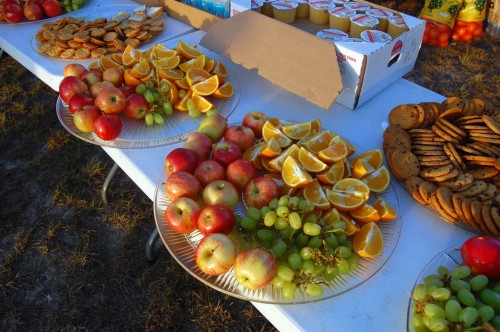 Don't be intimidated by the riders, either. There's a mix of hard-core go-fast riders and riders on beater bikes. You'll quickly find someone of your speed and ability.
This is a great time of year to be on the lake, too. Four of us have been out there the last couple of weekends and have seen so many gators sunning themselves and cruising around that we quit pointing them out.
Places to stay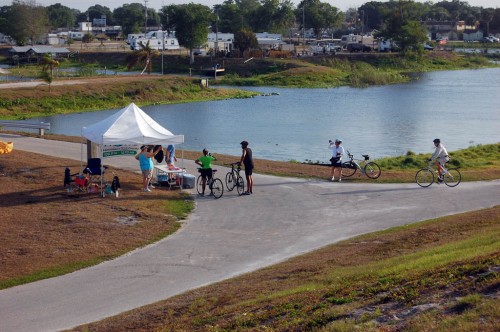 There are getting to be more and more places to stay in Okeechobee. The Hampton Inn Okeechobee is offering a special for the event riders. Donna Huth, director of sales, said the hotel has a special rate of $89 for groups of 20 or less and $79 for groups of 21 or more.
[Full disclosure: Donna offered me a free night's stay, which I accepted. Apparently my inability to get up at ye-god-o'clock, especially after the time change, and drive from the coast to Okeechobee has gotten around.]
If you are looking for less upscale accommodations, I've stayed at the Scottish Inns in town several times. Don't expect anything more than a small, clean room, but the prices were in the $50 range the last visit. Here was my Scottish Inns review in 2009.
Registration and more info
Here's the Rotary Club's 8th LOST Mailer with a registration form and more information.
Photos from previous Rotary rides