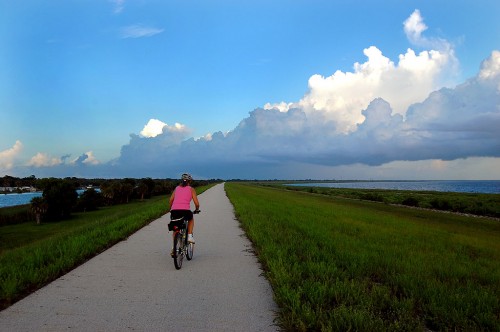 This is the best time of year to get LOST on the Lake Okeechobee Scenic Trail. The Okeechobee Rotary Club has their 8th Annual Ride-Run-Walk event on March 26. The Literacy Coalition of Palm Beach County is sponsoring a Loop the Lake for Literacy Ride April 2.
25-, 50-, 100- or 200-km routes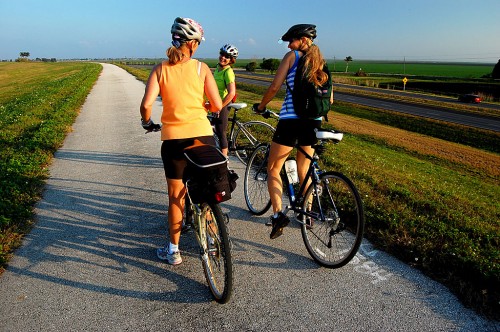 Cyclists can ride 25-, 50-, 100- or 200-kilometer routes that will take you part way or all the way around the huge body of water. Information is available at the loopthelakeforliteracy web site.
Their website has a video that captures a lot of the beauty of Lake O. Conspicuously missing from their sunset section is any mention of the mosquitoes that come out for about 45 minutes on either side of sundown.
Other LOST resources on PalmBeachBikeTours
I've ridden the lake scores of times since 2004. Every trip I see something new. This link shows an unofficial map I've compiled and a list of links to earlier stories.