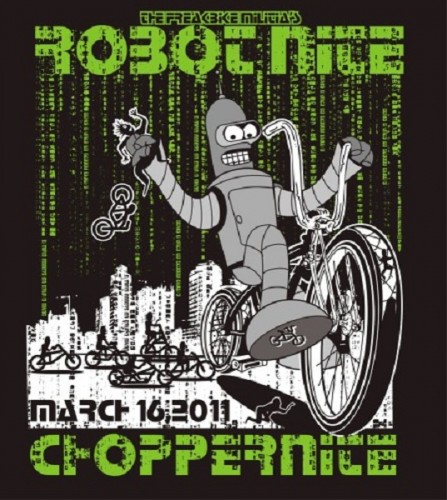 Thanks to a Kenny Prather posting on Facebook, I was reminded that the West Palm Beach chapter of the Freakbike Nation is going to hold the Choppernite 31 ride Wednesday, March 16. This event, named RobotNite, will form up at Southern and Flagler at 7, with a 7:30 pm launch headed in the general direction of Cityplace, then downtown to the old library site on Clematis.
It's a family-friendly ride that goes about 10-12 miles per hour in a huge group. "Corkers" ride ahead to block intersections so the group can go through all at one time. Because the bikes and costumes are so unique and the riders so friendly, most of the motorists who are delayed take in the good vibes and wave and pull out cameras.
Still curious about Choppernites?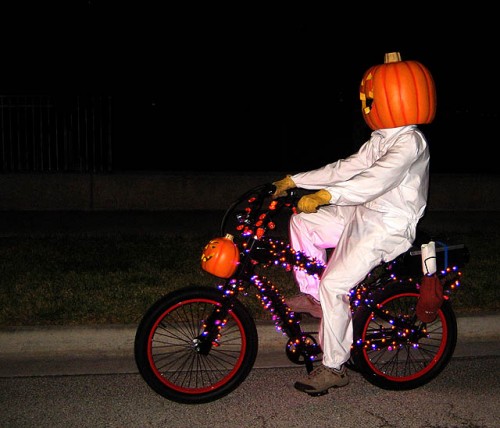 Here are a bunch of links to Freakbike rides and activities I've participated in.
Lights required, helmets encouraged
Since the ride starts and finishes well after dark, headlights and tailights are required by law and by common sense. Helmets are encouraged for those over 16 and required by law for those younger. Y'all be careful out there and have fun. I'll be there with two newbies, Anne and Osa.