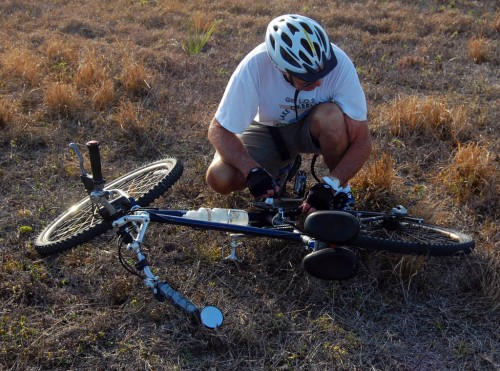 Mechanical problems on the road can spoil your day. I'm going to hazard (no pun intended) a guess that flat tires are the most common ride-spoiler out there.
Iowa Bicycle Coalition hosting World Tire Changing Championship
I'm not a fast tire changer. I'm not even, as the saying goes, a half-fast tire changer. I can get the job done, but I'm not going to enter the World Tire Changing Championship at the RAGBRAI Expo in Sioux City, IA, on July 24.
For more information, including contest rules and a sponsorship flyer, go to the Iowa Bicycle Coalition website.
How to change a flat
Over time, I've posted some tips and reviews about what tools I carry, some pump recommendations and a how-to video.
Video of Wayne at my LBS changing a flat.
Blackburn sent me a new AirTower 2 to replace a defective TPS-2 floor pump.
How to use and mount a Topeak Road Morph Pump with Gauge.